Skip to main content
It looks like you're using Internet Explorer 11 or older. This website works best with modern browsers such as the latest versions of Chrome, Firefox, Safari, and Edge. If you continue with this browser, you may see unexpected results.
Updated 12.14.2020 - JO
During the CoViD-19 event, the library is open limited hours. Some services are available in-person and many are online.
Masks are required, social distancing is in place, and the physical library is open to students for:
study space

computer lab

check-out books, DVDs, periodicals, & some equipment
Because students cannot browse the library shelves, we ask that you contact library staff to fetch a book for you, then you can visit the library to pick up. "To-go" check-out process:
Contact Library circulation staff: 533-8255 OR follow these steps: How to Request Books or DVDs for Check-out.

Bring your student ID when you pick up your requested item.
Open hours
Monday-Friday, 7:15am-2pm
Contact us
Laptops, Hotspots, & WiFi
TECHNOLOGY RETURN INFORMATION - FALL 2020
SCC Library, Building 16, West/Greene Street Entrance
All technology (laptops & hotspots) that were checked out for fall 2020 is now overdue. Please call 509-533-8255 to schedule a time to return your laptop to avoid lost item replacement fees of up to $1500, registration blocks, security/police reports, and possible SCC student conduct disciplinary action.
TECHNOLOGY CHECK-OUT - WINTER 2021
Equipment (Laptops/Hotspots) check out is available in the SCC Library Monday - Friday, 7:15am-2:00pm on a first come first serve basis. If you are currently enrolled in classes at SCC and have questions regarding laptop and/or hotspot checkouts, please contact CircDesk.SCC@scc.spokane.edu or call 509-533-8255 for more information.
Looking for WiFi access & technology support?
Washington state has multiple Drive-In Wifi locations all across the state. Check for a location near you.
Spokane Resource Center (HUD) Envision Center, lists ways to stay digitally connected in the Spokane area.
Spokane County Library District is now checking out hotspots to County residents

https://www.scld.org/mobile-hotspots/
Opportunities for students who need help with computers are available through:
Research help: 24/7 and more
Students can connect with college librarians in a variety of ways.
24/7 Live chat**
email
*Appointments: Contact us to schedule a meeting in-person, online, or on the phone, and at a time convenient for you!
---


**24/7 Chat connects you to a librarian.
SCC librarians monitor this chat Monday - Friday, 8am-4pm (also during the month of February: Monday & Tuesday 8pm-10pm)

Co-op librarians from other colleges help students at other times and will refer students to SCC librarians for follow-up as needed.
Online articles, books, videos, etc.
You can access articles, ebooks, streaming videos, and more using library databases.
Can't find what you need? Contact a college librarian 24/7.
Research Guides & tutorials
Start your research with a Guide.
Tutorial videos are available any time you want to learn more about research and citation.
Can't find what you need? Contact a college librarian 24/7.
For your family: Audio, ebooks, streaming videos, etc. FREE!
All SCC students are automatically approved for a free barcode from Spokane Public Library
If you and your family are spending extended time at home, you may want to take advantage of SPL's vast collection of popular ebooks, audiobooks, streaming films & television shows, online magazines, and even comics.
Visit our Accessing Spokane Public Library Resource page or contact the SCC librarians if you have questions about how to get your automatically approved library barcode.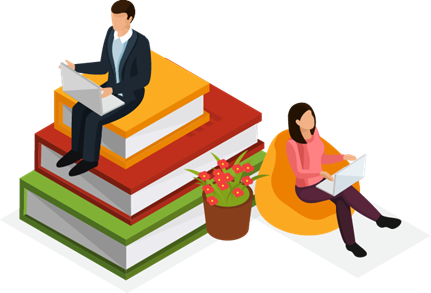 Faculty Support
Library faculty are happy to help you create or enhance research content in your course.
We've created a Quick Kit launchpad to where you can begin planning online integration of library services and resources.
Contact your liaison librarian directly, or use 24/7 Live Chat for immediate support.
Example services & resources:
Embedded media you can place in your online classes: eBooks, articles, streaming video, OER, and more

Embedded librarian in your online or on-ground class (Contact us to discuss adding a subject librarian as a TA or co-teaching for a period of time.)

Online resource guides curated for your course

Synchronous instruction sessions via Zoom for students, faculty, and other patrons

Asynchronous instruction sessions and tutorials you can embed in Canvas which are customized to your course

24/7 live-chat research help
Let us know if you are interested in any of these options or would like to discuss alternatives. We have many techie tools we can use to support you and students remotely.
Learn about more SCC services at the college's Coronavirus Updates webpage