Search the Library Catalog to find books in the CCS libraries on subjects like:
Cooking
Gastronomy
Molecular gastronomy
Braising (Cooking)
Food
Baking

Confectionery

Beverages
Wine tasting
Appetizers
Tapas
Sushi
Food service
Food and wine pairing
Garnishes
Sous-

vide

cooking
Nutrition
Sugar-free diet
Cooking, American
Cooking, Spanish
Cooking, American - Pacific Northwest style
You can also try a Keyword search in the library catalog:
"regional cooking"
"regional cuisine"
Books on food are generally shelved in these call number areas:
640s
690s
390s (food and culture)
Library Catalog

For books at our partner libraries (U of I, Gonzaga, etc.) Search WIN Borrow Libraries
eBooks in Library databases
Use the library databases below to access eBooks from on or off campus. From home, login using your SID number.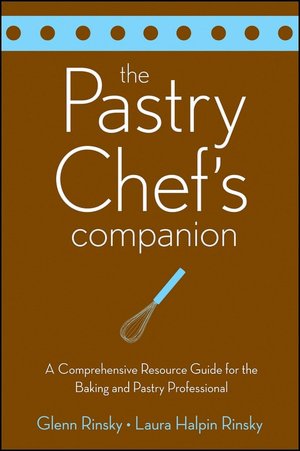 Example ebook:
The Pastry Chef's Companion: A Comprehensive Resource Guide for the Baking and Pastry Professional
Suggested research topics
Here is a list of topics which you may want to research. These topics were suggested by SCC's Culinary Arts instructors:
Anodized aluminum cookware

NSF

Combi ovens

Induction cooktops

Forged/stamped knives

Maillard reaction

Starch gelatinization

Infrared heat transfer

Collagen/gelatin

Microwave cooking

Sous vide

Lecithin (egg, soy)

Colloid/hydrocolloid

Cartilage/connective tissue as it relates to stocks

Roux/slurry

Emulsification

Consommé/stock clarification

Cellulose/pectin

Vegetable pigments

Organic/natural labeling and regulation

Vegetables: Roots/tubers

Vegetables: stalks, stems, shoots

Vegetables: seeds and pods

Vegetables: gourds

Russet Burbank potato

Fingerling potatoes

Heirloom vegetables

Solanine
---
Search tips:
---
1. Phrase searching: remember to enclose a string of 2 words or more in quotation marks when conducting a BASIC or KEYWORD search:
"induction cooktops"
2. Other terms: Use a variety of search terms to get different results. For example:
emulsifiers or emulsification
"induction cooktops" or "induction hobs" or "induction cooking"
3. You may search a single topic or you can combine several concepts in one search. This works best in article databases like ProQuest and Associates Programs Source Plus:
emulsifiers and cooking
"infrared heat transfer" and cooking
"fingerling potatoes" and recipes
"vegetable gardening" and heirloom
4. Use truncation in article databases to retrieve all forms of a word like in this example:
Consommé and clarif*
(This search will retrieve all articles in Associates Programs Source Plus which contains both the word Consommé and any word staring with the spelling: c-l-a-r-i-f, like clarify, clarifying, clarification, etc.)
Check out this recently-added title:
The Science of Good Cooking from Cook's Illustrated. 641.3 SCIENCE
In understandable language this book explains the scientific principles at work in many everyday cooking activities. (Find it in the Library's NEW section)
Find articles using SCC Library databases
Use library databases like Associates Programs Source Plus and ProQuest to find articles on your topic in:
magazines
trade publications
newspapers
scholarly journals
Off-campus access to databases? Login using your SID
Browse print periodicals in the SCC Library
Browse our print periodicals (2 week check-out)
The library has print subscriptions to:
Bon Appetit
Cooking Light
Food Network Magazine
The library also has print copies of selected volumes of:
Art Culinaire (Some volumes are available on the library 2nd floor. Call number in the oversize books is 641.5 ART CUL)
Periodicals in Spokane's Public and County Libraries
In addition to using the SCC Library, you may wish to use the collections of your local library. Below are a few of the periodicals held in two local libraries. Contact these libraries to learn more about their Culinary Arts collections or to learn about accessing their print and electronic periodicals.
Spokane Public Library has the following periodicals:
Bon Appetit (print)
Cook's Illustrated (print; 2008-present)
Cook's Country (print;2010 - present)
Gastronomica (electronic)
Gourmet (print & electronic)
Gourmet News (electronic)
Spokane County Library has the following periodicals:
Bon Appetit (print)
Clean Eating (print)
Cooking Light (print)
Country Living (print)
Real Simple (print)
Tauton's Fine Cooking (print)
Both libraries have electronic databases with many more periodicals on all topics. Check with your local library's collections if you live outside of Spokane, or ask a librarian for help.
To check the full collection, you can contact the library directly or search their collections through their webpage.
eBooks in Library database: Associates Programs Source Plus
To find more ebooks in this database, type search terms in the search boxes (like "food service") then limit your source type or publication type to Book or Books.
A-Z of Food Safety (2007)

Encyclopedia of Restaurant Forms: A Complete Kit of Ready-to-Use Checklists, Worksheets & Training Aids for a Successful Food Service Operation (2004)

Encyclopedia of Restaurant Training: A Complete Ready-to-Use Training Program for All Positions in the Food Service Industry (2005)

Food Jobs: 150 Great Jobs for Culinary Students, Career Changers & Food Lovers (2008)

Food Technology & Biotechnology (2006)

Global Cases on Hospitality Industry (2008)

Kent's Technology of Cereals (1994)

Opening a Restaurant or Other Food Business Starter Kit: How to Prepare a Restaurant Business Plan & Feasibility Study (2004)

Restaurant Manager's Handbook: How to Set Up, Operate & Manage a Financially Successful Food Service Operation (2007)

Snack Food (1995)

Waiter & Waitress & Wait Staff Training Handbook: A Complete Guide to the Proper Steps in Service for Food & Beverage Employees (2005)